Welcome to Lake Mills Community School!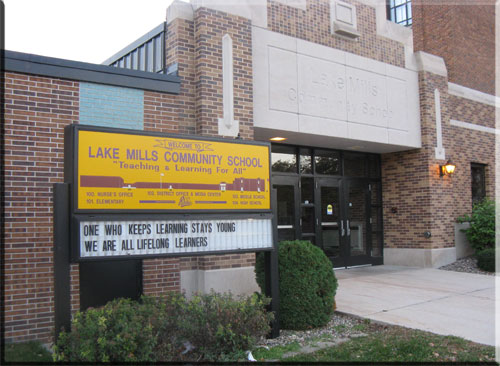 The public school system has been an important part of the Lake Mills, Scarville, and Joice communities from their beginnings. The Lake Mills Community Elementary School, Middle School, and High School are all connected and centered around a state-of-the-art Library Media Center. Technological opportunities abound at LMCS, where the benefits of small, friendly classes are supplemented by on-line education from around the state, the nation, and the world. Think locally, act globally is both a community and a school point of view.
Special Announcements
LMHS Marching Band Earns Division I at State
"The LMHS Marching Band earned a Division I at State Contest on October 11th and broke a school record for most points! A video of their performance can be seen at: https://www.youtube.com/watch?v=2NCLjFkHiHc
Congratulations to the band!"
Iowa Youth Survey
Please view the Iowa Youth Survey. Survey will be administered between September 29th and October 31st.