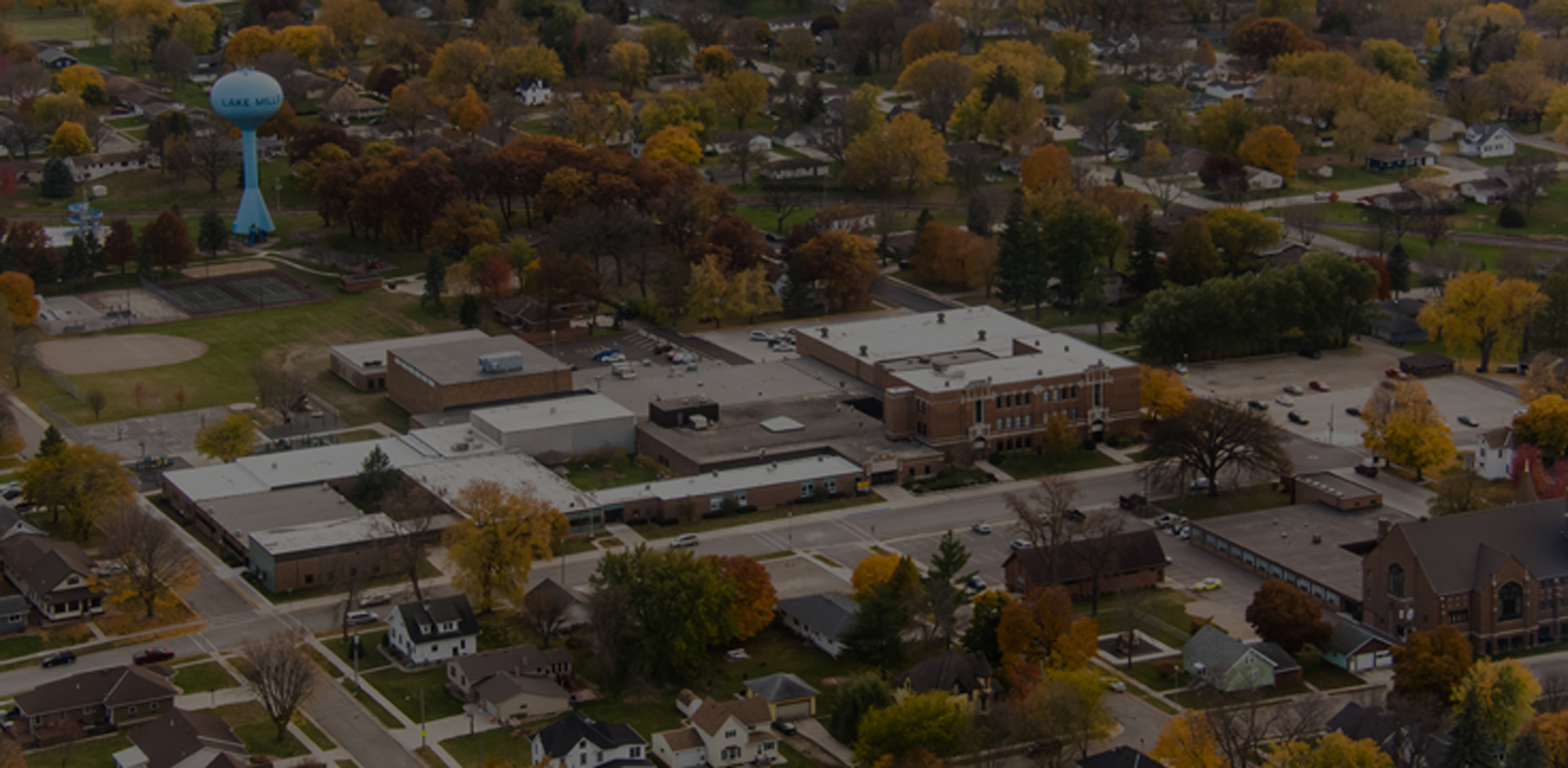 WELCOME TO LAKE MILLS COMMUNITY SCHOOL!
"Through our collective efforts, we are committed to teaching and learning for all."
News & Events
---
April 30, 2021
Parents/Guardians, Please click on this link to access the Conditions for Learning Survey. This is information being gathered by the Iowa Department of Education on behalf of all schools across the state. Thank you!
October 15, 2020
This summer Lake Mills Community School staff and school board created and implemented a return to learn plan to address the issues raised by the Covid 19 pandemic. The plan includes sanitizing, social distancing, wearing face covering, conducting remote learning, transporting students, contact tracing, hosting events, and quarantining positive contacts. This article is intended to describe how this plan has ... Read More
March 24, 2020
The Bulldog Pantry will distribute items on Wednesday afternoons from 2:30 to 3:30 PM now that we are in session for families who want to participate.  Using the link below, families will select items based on current availability as well as select a time for curbside pickup outside of door 4 (Elementary Office).  This link will be active every week ... Read More
The next LMCS Board Meeting will be held on 5/17/2020 at 5:00 p.m.  Call

 641-591-6903 and the code is 543058.  You can also listen in through the "Facebook Live" broadcast on the HS/MS Facebook page.
Request for remote learning form
Welcome to our school!
The public school system has been an important part of the Lake Mills, Scarville, and Joice communities from their beginnings. The Lake Mills Community School is one campus that houses the elementary, middle, and high school. The district prides itself in providing students with exciting learning opportunities that expand their connection to others locally and across the nation. Students at Lake Mills Community School benefit from small class sizes, one-to-one access to technology, and faculty who are focused on growth. We are so excited to offer our communities a school where our collective effort focuses on teaching and learning for all.